Et voilà le post qui clôturera cette année 2015 de mon côté. Une année riche en séries évidemment, et comment mieux la finir qu'en vous partageant mon Top 5 des meilleurs épisodes de Noël, je vous le demande !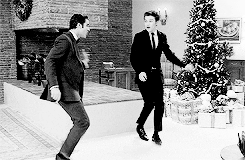 5 – Glee – 3×10 Extraordinary Merry Christmas
Je me souviens que cet épisode m'avait beaucoup plu parce que j'ai adoré voir un épisode dans l'épisode (Episode-ception) : les étudiants créent une pièce qui est jouée dans l'épisode, sous la direction d'Artie, et dans laquelle Kurt et Blaine accueillent les autres membres de la chorale pour un réveillon.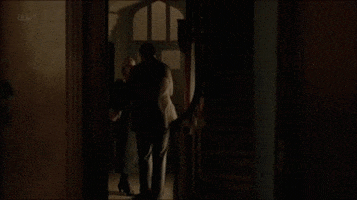 4 – Downton Abbey -2×09 Christmas at Downton Abbey
Un épisode de Noël dans Downton Abbey, j'en rêvais : voir le château décoré, le bon repas et la soirée préparée, j'ai adoré ! Et en plus, toutes les intrigues de cet épisode entre le procès de Bates, la relation Mary-Matthew, cet épisode était parfait.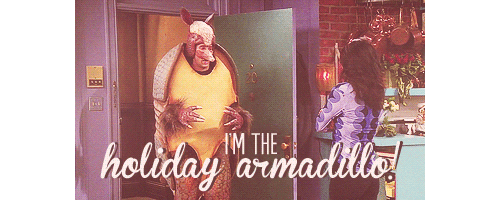 3 – Friends – 7×10 The Holiday Armardillo
Ah la confrontation loufoque entre l'armadillo (Ross) et le Père Noël (Chandler) qui rivalisent d'imagination pour enseigner les légendes de Noël à Ben. Le fait de voir ces deux personnages en costumes m'avait fait beaucoup rire à l'époque.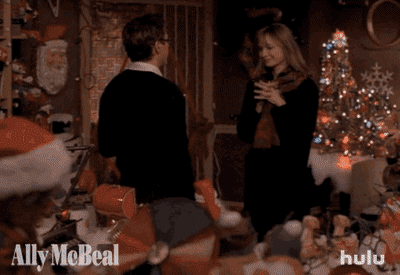 2 – Ally McBeal – 4×06 'Tis the season
Saison 4, la saison des débuts de Ally et Larry reste ma grande préférée : j'ai tellement adoré leur couple ! Dans cet épisode, alors qu'Ally se réjouit que Noël se rapproche, Larry lui déprime parce que son fils lui manque, ce qui nous donne droit à des excellentes performances chantées.
1 – Big Bang Theory – 2×11 The Bath Item Gift Hypothesis
De très très loin mon moment préféré dans la série : au moment de s'échanger des cadeaux, celui que Penny offre à Sheldon lui fait tellement plaisir que pour la première fois dans la série on le voit faire un câlin à quelqu'un. Et j'adore la réaction du public aussi 🙂
Et voilà, une nouvelle année se termine pour moi comme pour le blog. Je vous souhaite à tous de très bonnes fêtes de fin d'année !