Pour cette fin d'année, le TFSA revêt son habit de bilan. Pour commencer, nous allons revoir cette année les épisodes les plus marquants de l'année 2015. Voici donc mon top 5 des épisodes qui m'ont laissé bouche bée.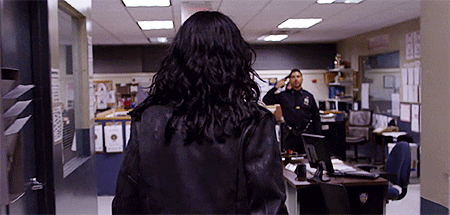 5 – Jessica Jones 1x09_AKA Sin Bin
Une série que j'ai commencé il y a un mois où l'on retrouve Jessica Jones, détective privée qui utilise son pouvoir de force extraordinaire à des fins légèrement douteuses. Dans le rôle du grand méchant on retrouve David Tennant (avec plaisir). Cet épisode est celui où Kilgrave (Tennant) est enfermé dans une pièce dont il ne peut s'échapper et où il est confronté à ses parents. Plein de violence et de tension, cet épisode m'a quelque peu marqué.

4- Downton Abbey 6×08
Fin de la dernière saison, qui m'a laissé avec un coup d'infini, on attend le series finale avec impatience, et beaucoup de tristesse parce que j'aime énormément cette série.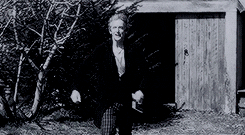 3 – Doctor Who 9x10_Face the Raven
J'ai beau ne pas être fan du duo Docteur/Clara, j'ai tout de même fini par m'y attacher au fur et à mesure, et j'apprécie de plus en plus le personnage de Clara. Je me doutais que la fin de ce duo arrivait (ils sont quand même présents depuis plusieurs saisons), mais la mort de Clara m'a beaucoup attristé, et la réaction du Docteur encore plus.

2 – Big Bang Theory 8x24_The Commitment Determination
Big Bang, c'est un peu ma série repos du moment : format court du coup, je peux regarder quand je veux sans trop me retarder dans le reste de ma journée, pas d'émotions trop négatives SAUF à la fin de cette 8ème saison, où Amy rompt avec Sheldon. Je ne m'en étais toujours pas remise quand la 9ème saison a commencé.
1 – Grey's Anatomy 11x21_How to save a life
LE GROS EPISODE OMFG ! Je m'étais évidemment spoilée, mais quel scénario ! Je m'étais un peu détachée du couple phare de la série, mais la mort de Derek était tellement triste, tellement bien tournée et la réaction de Meredith tellement belle.
2015 était décidément une année riche en émotions dans les séries. Qu'en avez-vous pensé ?